Due to the quickly changing weather conditions, Italy ISD will be closing early today. Stafford Elementary will dismiss at 2:00 and Italy JH/HS will dismiss at 2:15. School tomorrow, January 31st, will also be cancelled as conditions are not expected to improve within the next 24 hours. The Boys and Girls Basketball games in Hamilton originally scheduled for Tuesday evening have been rescheduled for Thursday, February 2nd in Hamilton at 4:00 and 5:30 PM..

Due to the weather forecast, all after-school activities for Italy ISD have been canceled for today. We will continue to monitor the evolving weather situation and will let you know if there are any further cancelations.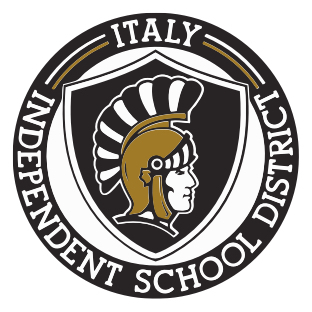 ITALY ISD celebrates BLACK HISTORY MONTH with the community by making our DIVERSITY SHIRT design available again to pre-order. Forms are also available at the high school front office and the elementary front office. Return completed form along with payment to either location. **Cash accepted. Make checks payable to Italy ISD.** Order deadline: • Wednesday, February 8, by 2:00 p.m Sizes currently available and pricing: • YOUTH S — Youth XL = $12 • ADULT S — ADULT XL = $12 • ADULT 2XL — Adult 4XL = $14 NOTE: Shirt Availability Subject To Change. Contact: •
lboyd@italyisd.org
Thank you all for supporting the students at Italy ISD. ihs.italyisd.org #OneTeamOneItaly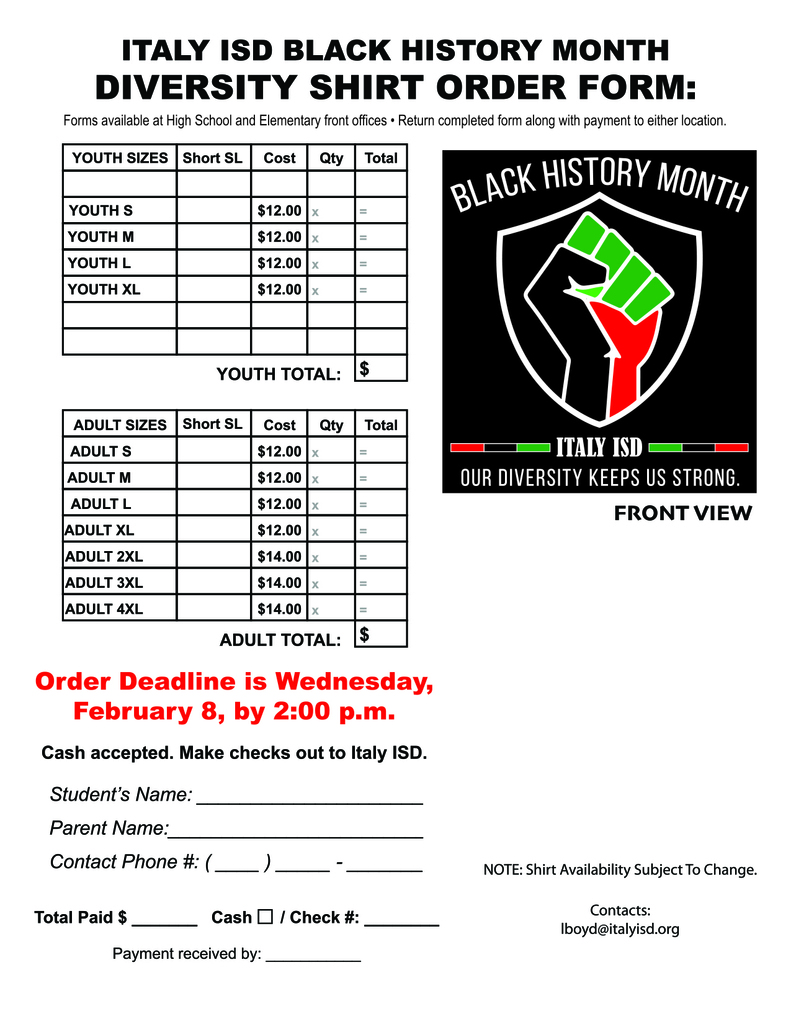 Italy Independent School District 300 College Street Italy, Texas 76651 972-483-1815 Italy ISD Approves 2023-2024 4-Day Instructional Week School Calendar On Monday, January 23, 2023, during the regularly scheduled meeting of the Italy ISD Board of Trustees, the 2023-2024 School Calendar was approved. The 2023-2024 school calendar will be different from previous calendars as it includes a 4-day instructional week for students and staff. Students and staff will attend school Monday-Thursday with most Fridays set aside for campuses to use as Intervention and Support days or for staff to attend and participate in professional development. Fridays will also include opportunities for extra-curricular activities. The research and planning for the possible change in the calendar began earlier in the fall with a general staff survey on how much interest there might be in pursuing the change. District representatives also attended workshops in the area being conducted for other districts interested in the alternate calendar. Campus presentations were made to provide additional information as well as meetings with the district's site-based decision making committee. Finally, a survey along with a draft calendar and frequently asked questions were made available to students in grades 7-11, parents, families and community members via Facebook and the district website. Why did Italy ISD consider a four-day instructional week and approve the change? The primary reasons are to retain and attract quality teachers and staff, provide stability and quality instruction for students, boost student and staff well-being, maintain strong student attendance and give time back to students and staff to improve overall performance and quality of life. Italy ISD is unable to pay employees the same salaries as the larger school districts that are in the area. The district hopes this helps give Italy ISD a competitive edge in hiring employees. By being able to hire and retain the highest quality and experienced teachers and support staff, the quality of instruction and student success should increase. The 4-day Instructional week also has the potential to attract more students to the district. Making this change should have a positive effect on student and staff morale and having off one day a week will help with attendance rates of students and staff alike. Staff and families can use the day during the week to schedule appointments, take care of family obligations, etc… that often take them out of school. The 2023-2024 board-approved calendar and FAQ document can be found at this link:
https://5il.co/1li36
https://5il.co/1li37
Further information will be provided as it becomes available.

Attention Seniors Deadline approaching, see fliers.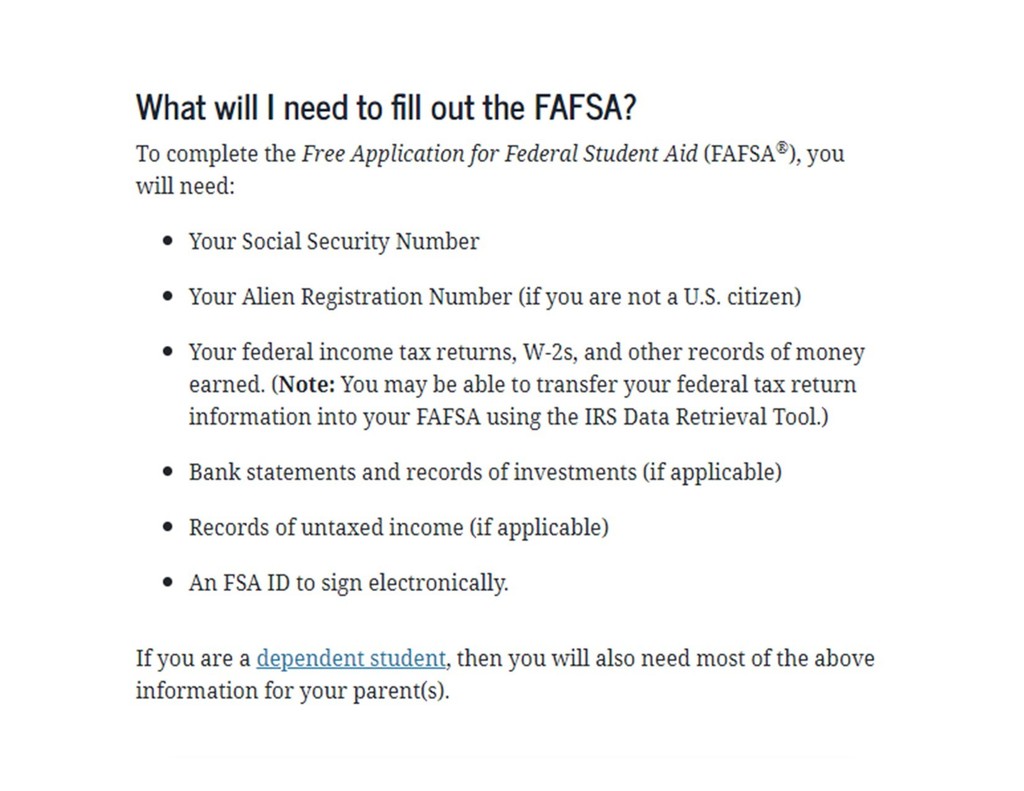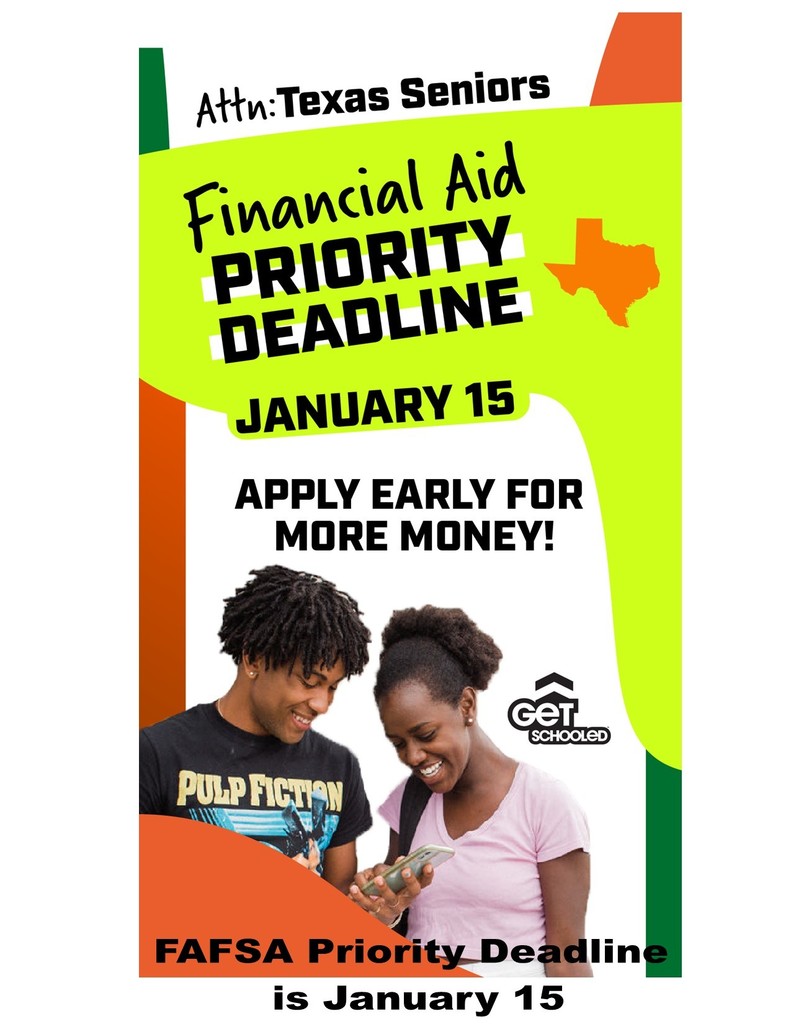 Calling all Highschool Students: Is your student interested in Dual Credit at Navarro College here on Campus and needs to take the TSI? We have the TSI test scheduled for February 1, 2023. You may also be interested in attending the Fort Worth ISD's 13th Annual College Fair 2023 on Saturday, January 28, 2023. We're excited to offer solutions to our students as they prepare to navigate their life AFTER high school. Please see the 2 attached flyers and feel free to contact me if you have any questions.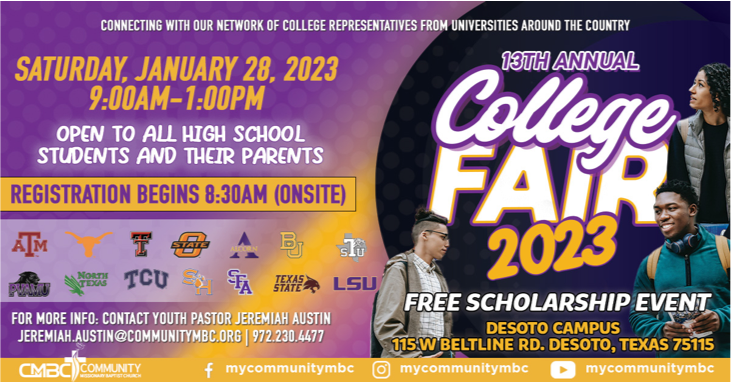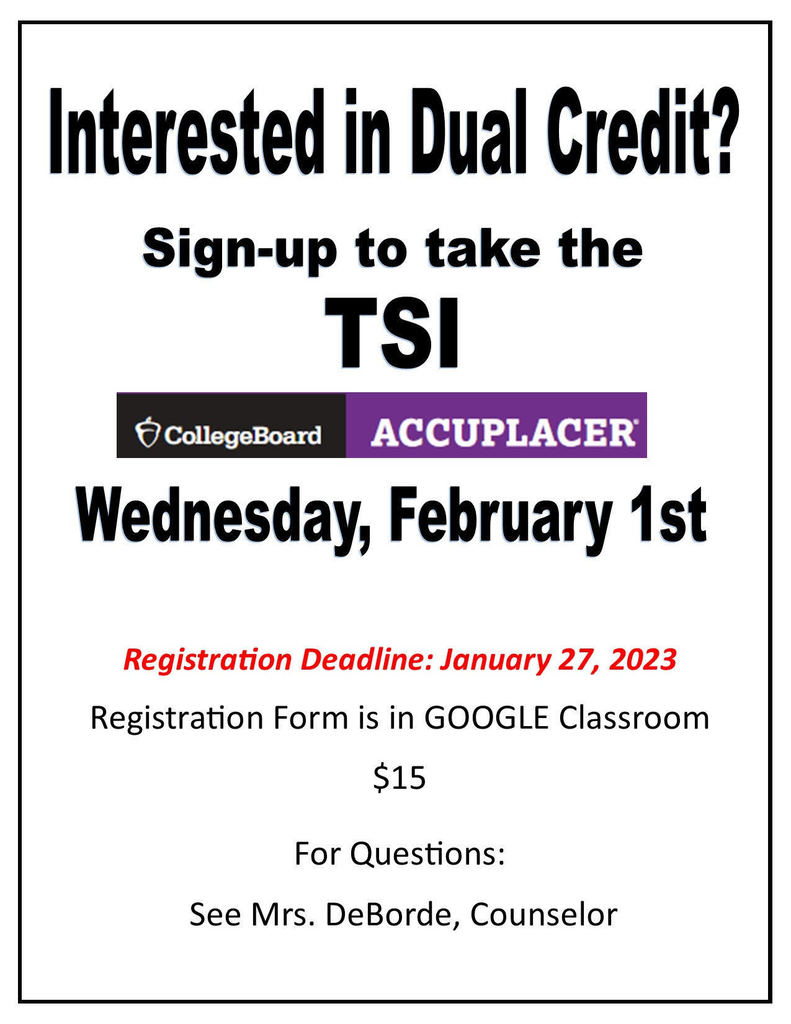 To all Italy ISD Headstart and PreK families, As we continue to work through plans and respond to situations arising from our Christmas flooding at Stafford, we have discovered additional classrooms that will be impacted by the repairs.  The Headstart and Prekindergarten classrooms will need to temporarily relocate. Central Baptist Church has graciously agreed to allow those classes to utilize their Family Life Center for the short period of time we anticipate needing to be out of our Stafford classrooms beginning January 5th. STUDENTS WILL CONTINUE TO BE DROPPED OFF IN THE MORNING AND PICKED UP IN THE AFTERNOON FROM STAFFORD.  Students will eat breakfast at Stafford. After breakfast, a bus will take them to Central Baptist Church.  Lunch will be delivered to them at Central Baptist by our Food Service department.  At the end of the day, students will be brought back to Stafford for regular dismissal procedures.  If you need to pick up your student during the school day, you MUST come to Stafford first to officially check them out of the office.  You will be provided a checkout pass to take to Central Baptist and present to the teacher.   STUDENTS WILL NOT BE RELEASED FROM CENTRAL BAPTIST WITHOUT A CHECKOUT PASS THAT WAS GIVEN FROM THE STAFFORD OFFICE!     Thank you so much for your patience, understanding and cooperation during this time.  It's just another example of our strong and supportive Italy ISD Family!!!

Last night, December 24th, a broken water pipe was discovered in a classroom in the 1st/2nd grade hall at Stafford Elementary. The hallway, restrooms, and a majority of classrooms in that area sustained significant water damage. Late last night our maintenance and custodial crew moved furniture out of classrooms as a company arrived to pump water out of the building. This afternoon, a restoration company arrived to begin the process of removing wet sheetrock, wet carpet, etc.... to begin restoring the space for use. You will see activity going on at Stafford for the remainder of the break and for a period of time when we return. Please stay away from the campus so the workers are able to work without interruptions. When students return to school on January 5th, classes affected by this unfortunate incident will be temporarily relocated within Stafford so school can continue until the work is complete and they can return to their classrooms. Thank you for your patience and understanding as we work together through this challenge and restore Stafford Elementary.

Power lifting Schedule for Italy ISD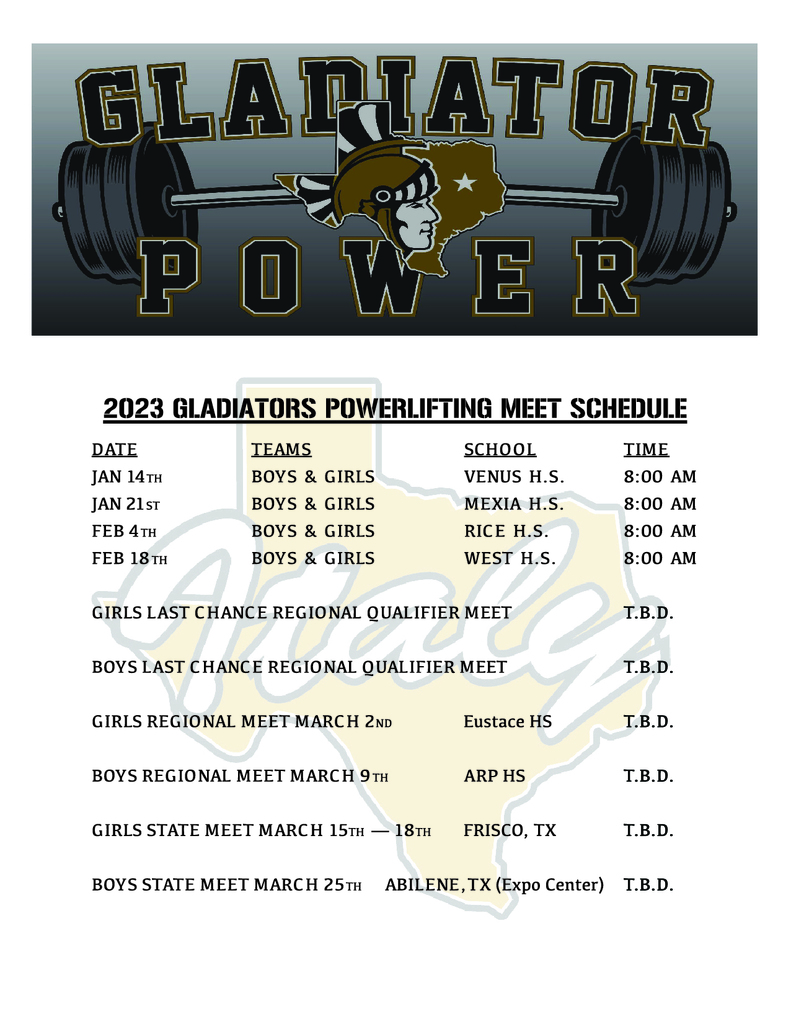 Please see flier.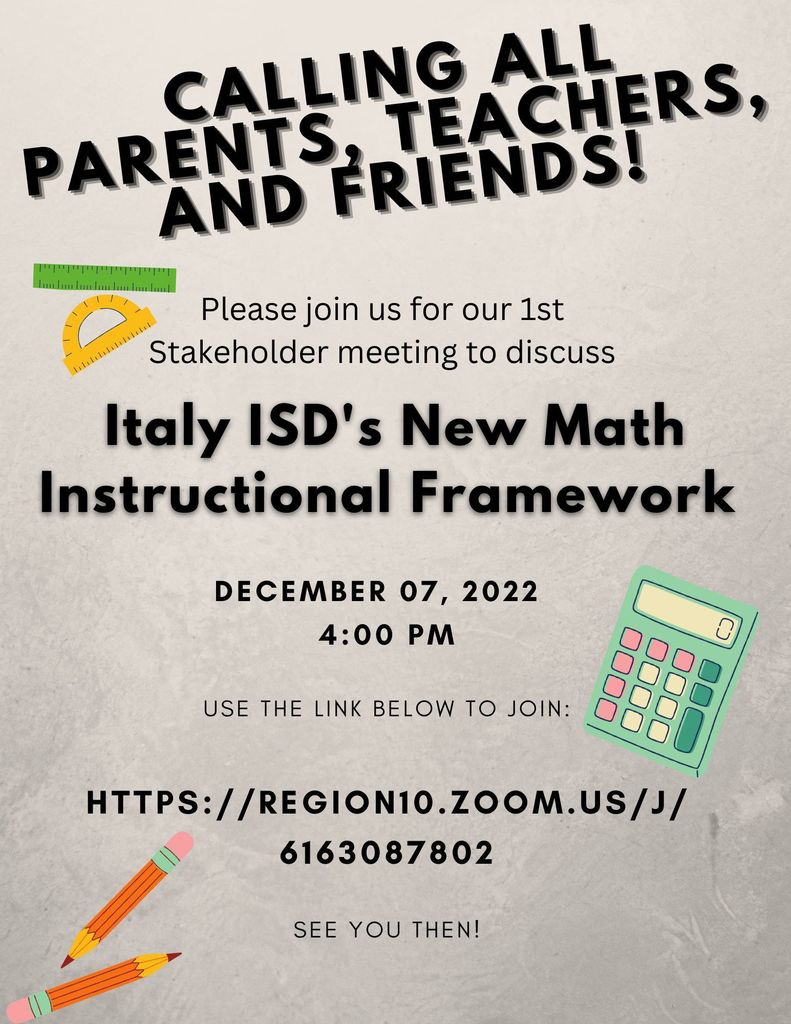 Italy ISD is exploring the idea of a 4-Day Instructional Week calendar to pilot beginning in the 2023-2024 school year. For many, a 4-day Instructional Week may seem like a new idea. However, more than 1,600 schools around the US and more than 40 schools in Texas currently offer a 4-day instructional week calendar. Even more Texas schools are considering the move to a 4-Day Instructional Week Calendar for the 2023-2024 school year. The 4-day instructional week calendar has allowed innovative school districts across the country to attract and retain high-quality teachers to provide effective instruction for students. Please take a few minutes to access a Sample Calendar, a document with Frequently Asked Questions, as well as a survey to provide your input at (Survey Closed) Your time, attention and input is appreciated. Or Visit
https://www.italyisd.org/
News to view and complete Survey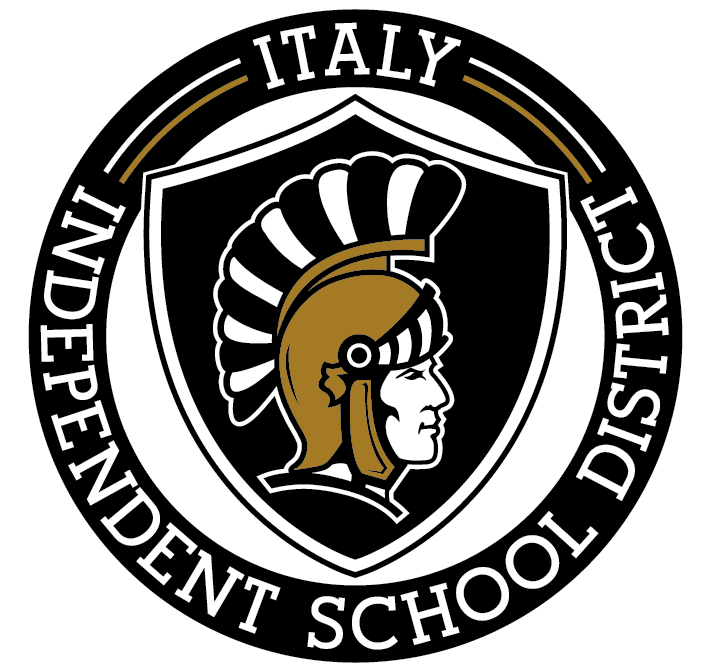 Veterans, parents, and Italy citizens, Please be our guest on Friday, November 11, 2022, as we honor the veterans of our community. Italy High School will host its annual Veteran's Day Ceremony on Friday at 10:00AM in the Old Gym. Veterans, come let us honor you on this special day. Italy citizens, come show our students the importance of honoring those who fought for our freedom. We hope to see you on Friday at 10:00AM in the Old Gym. You may park at the east end of the Old Gym, and enter directly in the front doors of the gym.

Reminder that TSI Testing is tomorrow in the Dome and starts at 8:00 am, and FAFSA Family night is tomorrow and starts at 5:30 pm. BOTH EVENTS NEED A CHARGED CHROMEBOOK!!. Thank you.

Please read: Navarro Flier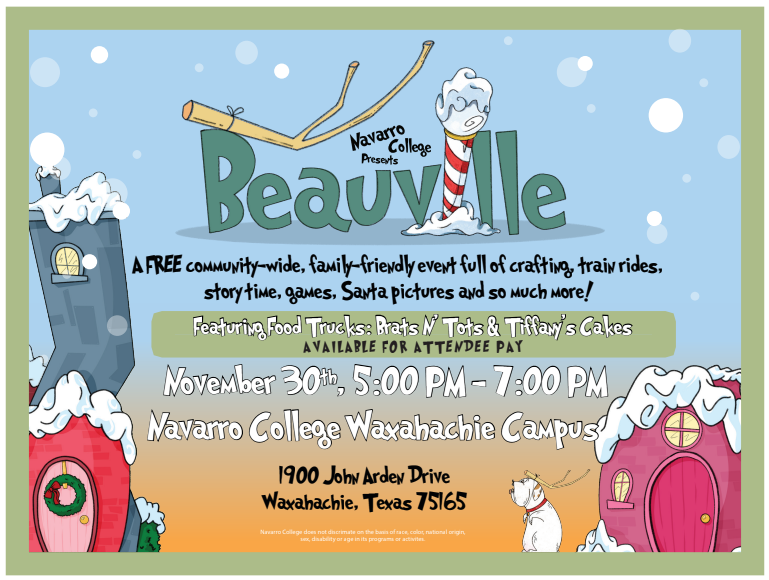 Italy vs. Kerens Varsity Football Game RESCHEDULED!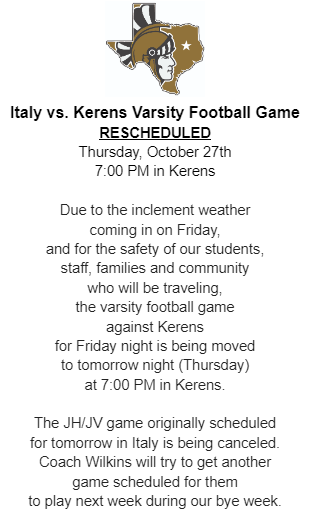 RED RIBBON WEEK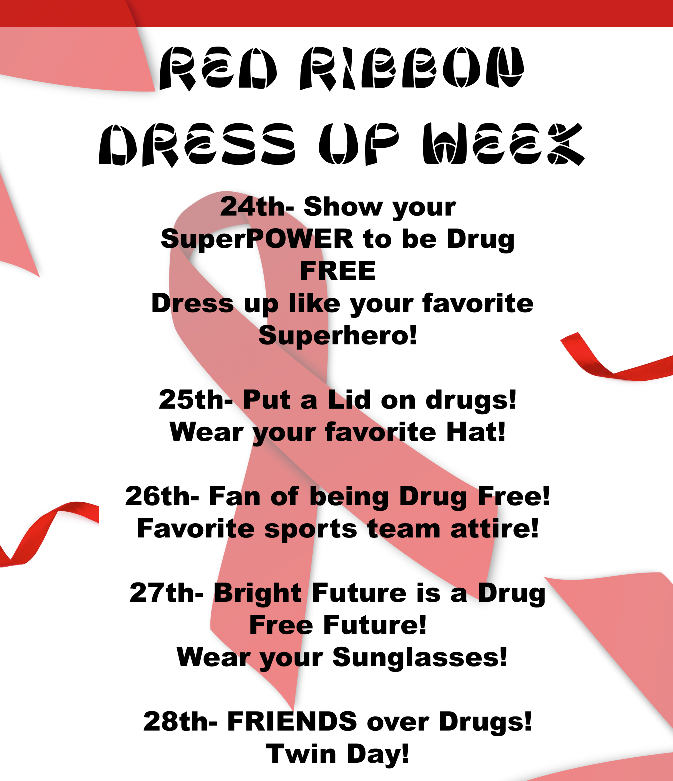 Car Window Decals