Dear Italy Families, Italy ISO Health Services Kim Hopgood, RN Italy High School 972-483-741 I
khopgood@itafvisd.org
Dodie Chambers. LVN Stafford Elementary School 972-483-6342
dchambers@italyisd.org
In keeping with Italy ISD's practices to respond to COVID-19, we are notifying all families that an individual(s) who has been lab-confirmed positive for COVID-19 was present on the Italy High School campus on December 9, 2020. Due to privacy requirements, we are not able to provide the name of this individual or any details that may identify him or her. The district is conducting a case investigation and will notify any individuals determined to be in close contact* with the COVID-positive individual. All students and staff that came in close contact will be directly notified. Those that were in close contact will follow the Italy guidelines and self-monitor for 14 days, unless otherwise required to quarantine. We will keep you apprised of additional updates. While we do not have reason to believe that those who were not in close contact with the infected individual have reason to be concerned, we ask that you watch for symptoms of COVID-19, which include: • Fever or chills • Cough • Shortness of breath or difficulty breathing • Fatigue • Muscle or body aches • Headache • New Loss of taste or smell • Sore throat • Congestion or runny nose • Nausea or vomiting • Diarrhea If you or any member of the Italy family begin experiencing any of these symptoms in a way that is not typical, we encourage you to contact your physician. If you have a lab-confirmed positive case of COVID-19, please notify our school by calling 972-483-7411. If you have any questions or concerns, please contact Sincerely, Jason Lawson Italy High School Principal *"Close contact" is defined as: (a) being directly exposed to infection secretions (e.g., being coughed on while not wearing a mask or face shield); or (b) being within six feet of a person is infected with COVID-19 for a cumulative duration of 15 minutes.

Dear Parents and Students of Italy ISD, Italy ISD has exempted all students from final exams for the 1st semester. No students will be required to take any final exams. Regular 6 weeks grades will be used to finish the 3 rd six weeks of the semester. Thank you. If you have any questions please call 972-483-7411.

A great big shout out to Texas Best Smokehouse BBQ in Italy Texas. They came through and donated food to an Italy family in need. We greatly appreciate your support and dedication to the family's of Italy. Thank you from Italy ISD!!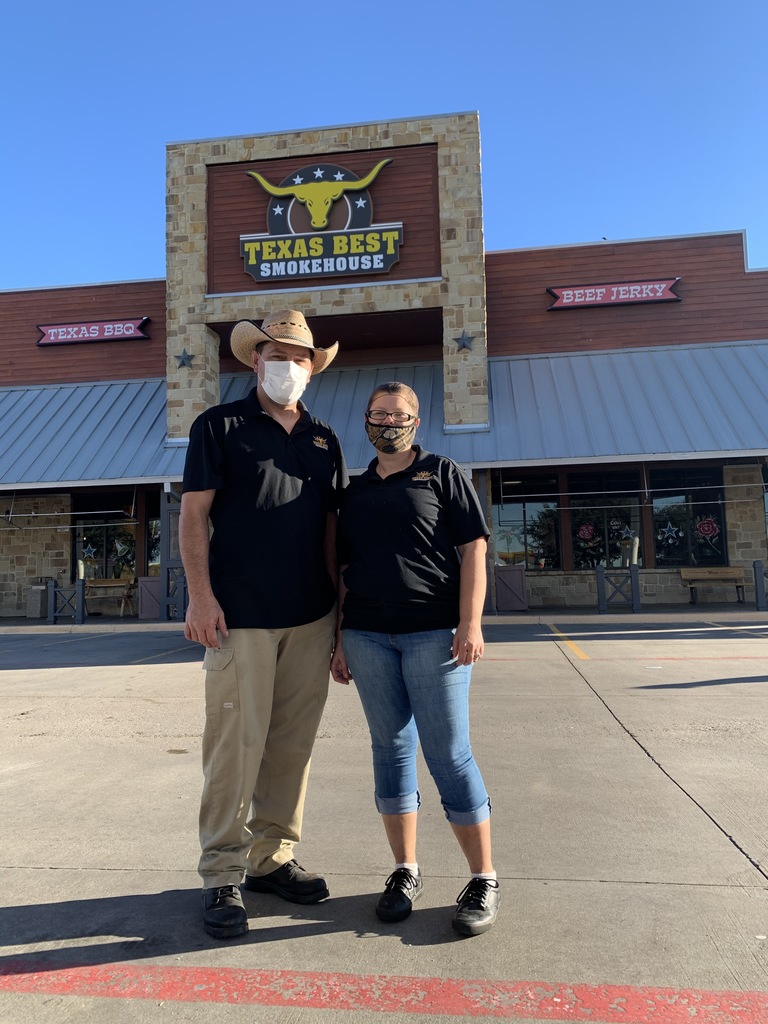 Floral Design Students have a busy two weeks ahead of them! They will be making real flower arrangements as well as Christmas wreaths! Attached are a few pictures of what they look like! Have a great week!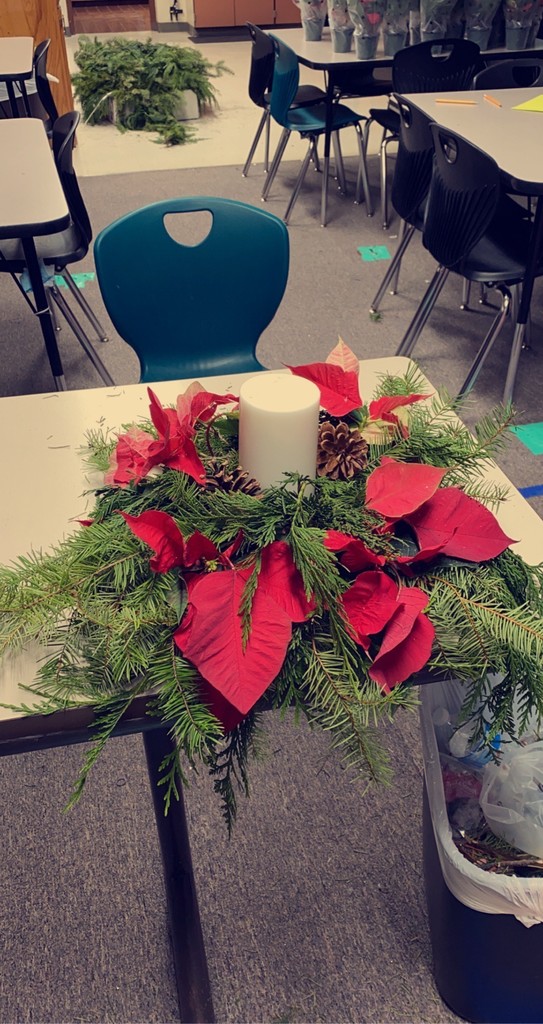 Floral Design Students have a busy two weeks ahead of them! They will be making real flower arrangements as well as Christmas wreaths! Attached are a few pictures of what they look like! Have a great week!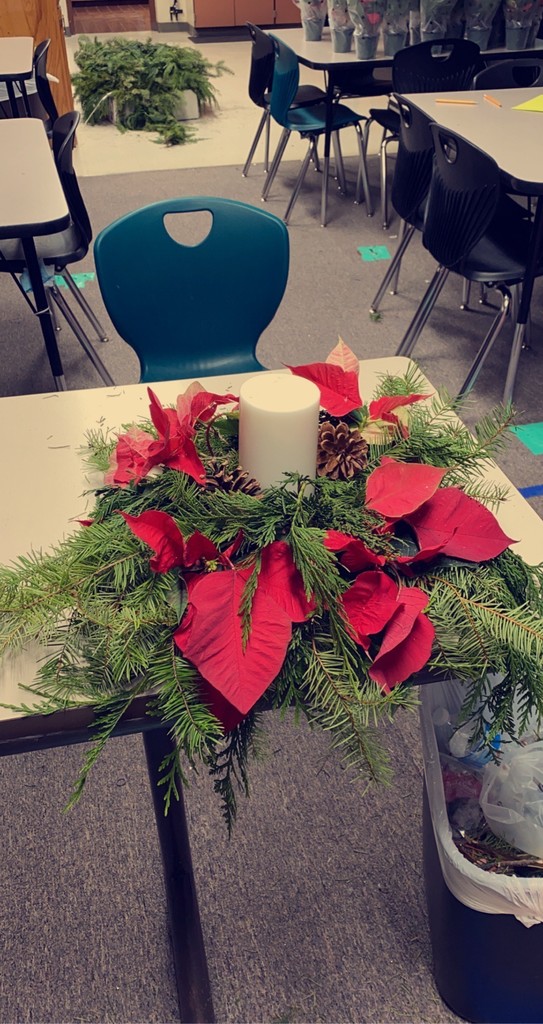 Tickets for Mondays Jr. High Girls Game at Rio Vista will be on sale tonight at the Varsity Girls game. You must buy a ticket from Italy in order to be allowed into the game at Rio Vista. Ticket prices are $3 for Adults and $2 for Students. Capacity at Rio Vista is 125 and tickets are on a first come and first serve basis.


Parents and Students, Monday, December 7th, LifeTouch will be taking pictures for all fall and winter sports, as well as band and civil air patrol. If you would like to order pictures attached is the order form. You must fill out a new form for every sport or group you want to order from. Students will turn in order forms with payment as the pictures are being taken. You will have an opportunity to order photos after as well. Below is a schedule of when students will be taking their pictures. LifeTouch will be doing school picture retakes for staff, students and seniors cap & gown photos when we get back from winter break, more info about picture retake day will be released soon. Win the Day, Go Gladiators! 7:40-9:08 1st Period - Jr High Athletics Cross Country Junior High Boys Cross Country Junior High Girls Cross Country Junior High Manager JH Volleyball A Team JH Volleyball B Team JH Volleyball C Team JH Football JH Boys Basketball A Team JH Boys Basketball B Team JH Boys Basketball C Team JH Girls Basketball A Team JH Girls Basketball B Team JH Girls Basketball C Team 9:11-10:00. 2nd Period - Cheer JH Cheer Varsity Cheer Flags 10:03-10:55. 3rd Period - Civil Air Patrol Jr High Civil Air Patrol High School Civil Air Patrol 10:58-11:47. 4th Period - Jr High Band 7th Grade Band 8th Grade Band 11:50-1:09 LUNCH for Lifetouch 1:12-2:03 6th Period - HS Band HS Band 2:06-2:54. 7th Period - HS Girls Cross Country Varsity Girls JV Volleyball Varsity Volleyball JV Basketball Varsity Basketball 2:57-3:45. 8th Period - HS Boys Cross Country Varsity Boys Cross Country JV Boys JV Football Varsity Football JV Basketball Varsity Basketball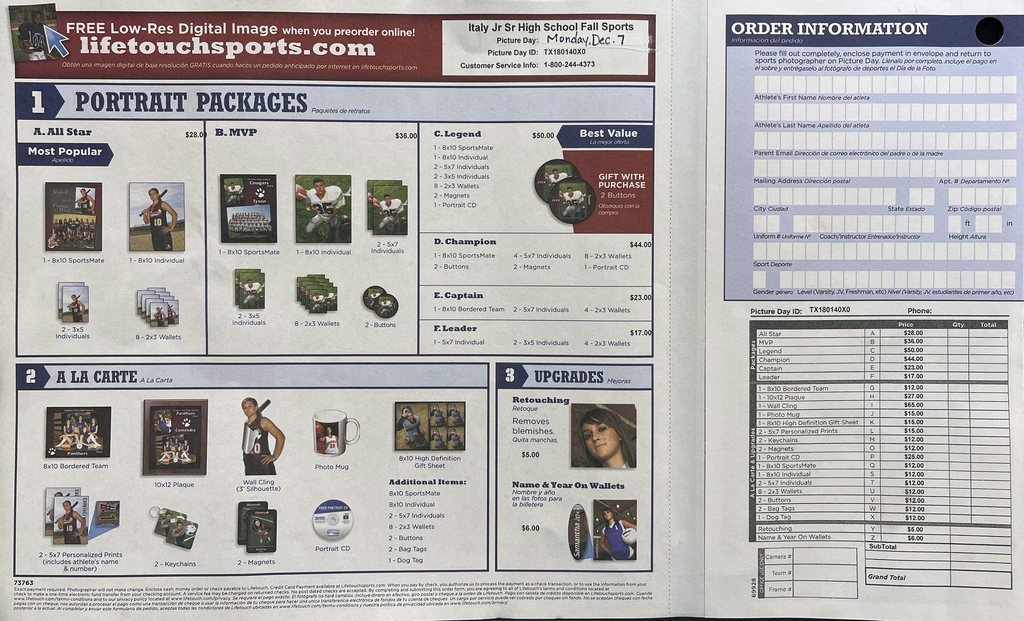 Gladiator Nation, This Thursday, 3 December, the IHS Gladiator Regiment Marching Band will be competing in the UIL Area D Marching Contest taking place at Whitney High School at 12:00 PM. The Gladiator Regiment Band, under the direction of Mr. Fredy Gonzlez and Rebecca Kimmons-Choate, would like to invite the community to come out and support your kids! 24 bands from our area will be competing for 4 spots to advance to the 2020 UIL State Marching Contest which will take place on Monday, 14 December, at the Alamodome in San Antonio, TX! Wish these young men and women good luck for all their efforts this season! They've put in countless hours of work since early July with after school sectionals, Monday night rehearsals, Saturday rehearsals, and Friday night light football games! Thank you all for supporting the Italy Gladiator Regiment Band! When: Thursday, 3 December, 2020 Where: Whitney High School - 1400 N Brazos St., Whitney, TX 76692 Time: 12:00 PM (Get there 10 minutes early) $5.00 General Admission -- Fredy R González Director of Bands | Italy ISD 300 College St | Italy, TX 76651 Office (972) 483-7411 X1119 | Fax (972) 483-1500

Thank you Italy Child Nutrition Dept for the outstanding Thanksgiving lunch you prepared for Italy ISD Students.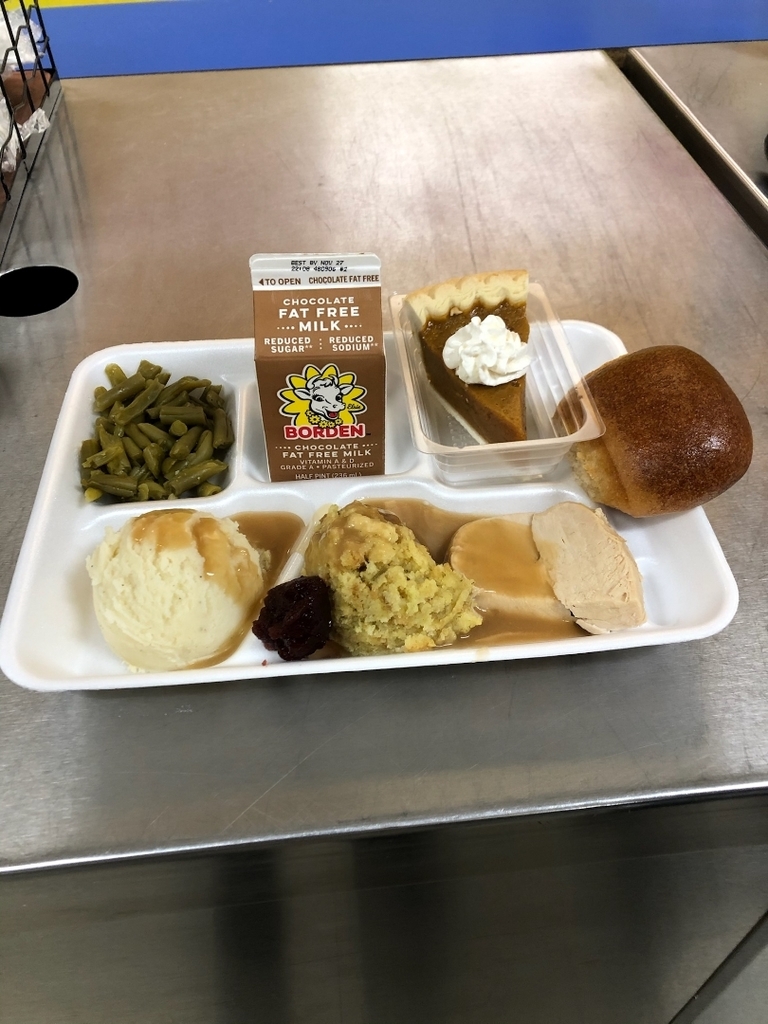 Mildred ISD is using an Online Ticketing System for all of its home events this year. Italy fans may purchase all tickets for Mildred ISD events at the following link:
https://www.mildredisd.org/apps/pages/index.jsp?uREC_ID=866822&type=d&pREC_ID=1808498
Football tickets will be available for Visitors to purchase 1 week prior to the Jr. High Football game on Thursday, September 17, 2020, in Mildred. Order tickets no later than September 10. The Varsity game will be in Italy. >> Italy fans will not be able to enter the Jr. High Football game in Mildred without an online ticket purchased 1 week prior to the event. << Asby Field 5475 Hwy 287 Corsicana, TX 75109 https://www.google.com/maps/place/5475+US-287,+Corsicana,+TX+75109/@32.0368238,-96.3808853,17z/data=!3m1!4b1!4m5!3m4!1s0x8648d2932bb7e979:0x12bcb21cd73d5c4b!8m2!3d32.0368277!4d-96.3787092 ihs.italyisd.org

::UPDATE:: IJHS & IHS PICTURE DAY: Italy Jr High & High School picture day has been rescheduled for Monday, SEPTEMBER 28, 2020. We are sorry for the inconvenience in changing the date but we look forward to seeing all your bright smiles that Monday! Virtual students should plan to come take pictures between 12-3 on Monday.All in person students will start taking pictures during 1st period. Staff please plan to take your pictures in the morning, which should include all Central Office, Administration, Maintenance, HS custodians, HS food service, ECSSA staff. Thank you all for your flexibility! Senior pictures are still scheduled for Monday, October 19, 2020